Were you looking for the form to log into the America Online Wikia?
Logging into AOL is a simple process, simply click the Sign in button after you have registered an account. If you provide the wrong user name or password, you will not be able to log in. If you are on another computer with AOL service, choose the guest function under the username field. If you want to save your account to the AOL, click the save password button. Once you are logged in, you will get the normal interface according to the skin you have chosen. To log out again, simply close AOL; click "File", then click "Exit" (Recommended); or click "Sign Off", then click "Sign Off" again. (Recommended)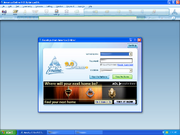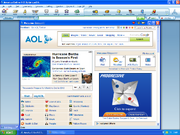 Ad blocker interference detected!
Wikia is a free-to-use site that makes money from advertising. We have a modified experience for viewers using ad blockers

Wikia is not accessible if you've made further modifications. Remove the custom ad blocker rule(s) and the page will load as expected.